The treatment of ear complaints, especially otitis media or tinnitus has a long tradition in the tailoring method, but . . .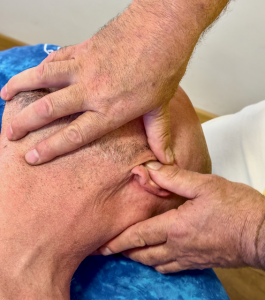 now it has taken on a new dimension. With this example and the understanding of how it all works and can be as it just happened, a new light has come to me as a developer of the tailoring method and shows that an incredible amount is possible, simple, fast and sustainable. With each experience the understanding and spectrum of the tailoring method grows, and this after many years of research and experience. One of the things that makes this method so groundbreaking is that it is open and can grow in all directions.
Years of ear pain, hearing loss, tinnitus, inflammation in the ear, middle ear infection, all these problems can usually be solved in one or 2 treatments. Healing is often much easier than many believe.
Working with a principle but no fixed grips also allows seminar participants to achieve enormous developmental steps in a short time. Seeing by feeling is also an accelerator of the safety and development of the tailor therapists. Training can therefore be kept short and efficient. And, to find your own style, to be yourself is possible and also very important to me. Free, creative therapists are a blessing to themselves and to those they treat.
After the three weeks of training, you'll be in a different league. Therefore groundbreaking. It doesn't matter if you only do the basic seminar or the entire training. More about the training – – >